biography
2010

         Learn Japanese classic technique doll

         Study under

Mieko Minazumi

(~2011)
         Sudy of express clothing and approach to the material and form by basketry works

         Study under

Noriko Takamiya
2006

         Started to create dolls
         Learn the ball jointed doll

         Study under

Ryo Yoshida

(~2010)
2000~2004

    Worked as a Level Designer for Game Studio Japan
Studied in the U.S. for a year and learned the basics of drawings
Learned 3D computer graphics
Graduated from history dept., faculty of literature
Participated in a theatrical company for kids
Group Exhibitions
2012

     8/4~27

     DOLL EXPO 2012

Public offering exhibition Selected

     Grand Prince Hotel New Takanawa at Tokyo,JAPAN
2011

     2/14~3/14

     『 Bellmer and the Japanese ball jointed dolls 』

     Group Exhibition at parabolica-bis at Tokyo,JAPAN
     5/18~30

     Tokyu Bunkamura Gallery

     『 eros / thanatos 』

     Group Exhibition at Shibuya, Tokyo, JAPAN
      9/28~10/4

      Marunouchi MARUZEN OAZO 『 A human ・ Form Exhibition Ⅵ 』

      Group Exhibition at Marunouchi, Tokyo, JAPAN
      10/28~11/21

      『 The counterattack against Mr Jan Švankmajer II 《 With love 》 』

      Group Exhibition at parabolica-bis at Tokyo,JAPAN
2010

     10/30~11/7

     Marunouchi MARUZEN OAZO 『 A human ・ Form Exhibition Ⅴ 』

     Group Exhibition at Marunouchi, Tokyo, JAPAN
2009

     11/24~12/5

     『 Alice 』 Group Exhibition

     100 works on the theme of Alice

     Span art gallery at Ginza, Tokyo, JAPAN
     10/7~15

     Marunouchi MARUZEN OAZO 『 A human ・ Form Exhibition Ⅳ 』

     Group Exhibition at Marunouchi, Tokyo, JAPAN
     5/13~20

     Tokyu Bunkamura Gallery

     "- In Praise of Little Girls - Hommage concerning the existence"

     Group Exhibition at Shibuya, Tokyo, JAPAN
     2/16~21

     Two Persons Exhibition (Ayako Yamanaka × mican)

     "Do androids dream?Ⅵ "

     Pepper's Gallery at Ginza, Tokyo, JAPAN
2008

     10/1~7

     Marunouchi MARUZEN OAZO 『 A human ・ Form Exhibition Ⅲ 』

     Group Exhibition at Marunouchi, Tokyo, JAPAN
     8/3

     Participate in the Wonder Festeval 2008 Summer

     The Makuhari Messe in JAPAN
     6/22~28

     Scheduled to jointly hold dolls exhibition with two artists.

     "Three - Ayumi ・ Ayumi ・Mican -"

     Span art gallery at Ginza, Tokyo, JAPAN
     5/17.18

     Participate in the Design Festa vol.27

     Tokyo Big Sight, in JAPAN
     5/11

     Participate in the GEISAI MUSEUM #2

     (Ranking 12th place / in 606 booths )

     Tokyo Big Sight, in JAPAN
     2/18~23

     Group Exhibition

     "Do androids dream?V "at Pepper's Gallery

     Pepper's Gallery at Ginza, Tokyo, JAPAN



     2007
     11/17.18

     Participated in the Design Festa vol.26

     Tokyo Big Sight, in JAPAN
     5/26.27

     Participated in the Design Festa vol.25

     Tokyo Big Sight, in JAPAN
publication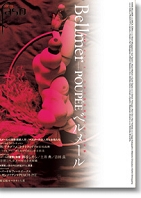 ■Featured/Bellmer――Impact on the Japanese doll
■Price incl:¥1575/Net of tax:¥1500+tax
ISBN978-4-902916-17-1
Released in late November, 2010

Bellmer created the ball jointed dolls.
Japanese doll artists who shocked by Bellmer try to create their own modern dolls.
Over time, across the world, evolving representation of the doll across the generations.
History of the doll while rotating 360 degrees spiral.

----------------------------------------------------------------------

Introduced as the doll artist in the third generation.



TH Series No.35 「HENSEI☆DANSHI」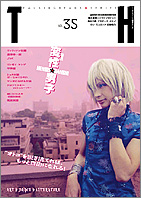 Magazine Website : http://atelierthird.jugem.jp/
Publishing Date: July ,2008
Release : Shoenshinsha
Publisher : atelierthird
Book Price : 1,500en


The article of doll exhibition held by three artists "Three"at June 2008 is published.




Apple Collection Vol.3 MOOK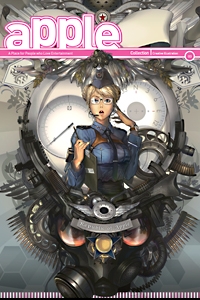 Magazine Website : applecomics
Publishing Date: September,2008
Publisher : SVW (Seoul Visual Works)
Publisher : eddiestudio
Book Price : 22,000Won



My doll photographs are published.